Alfredo sauce was one of the things I was loath to give up as my lactose intolerance got worse.  I used to love cream sauces in general, so it was a pretty sad day for me when I had to stop eating them.  Now, of course, I wouldn't go back if I could.  But I still miss my alfredo!
Of course, there are a lot of vegan "faux-fredo" recipes out there.  I've tried a few in the past with mixed success.  Some were too thick, others too heavily-spiced.  And then there are the cashew-based ones, which I tend to steer clear of.  Not having raw cashews on hand very often makes it hard to whip up one of these on short notice, plus the idea of a cashew-based cream sauce still makes parts of my brain flip out a little.  One day, I would love to sit down to a plate of something like that without any sense of worry, but for now I lean more towards alfredo recipes that use tofu rather than nuts.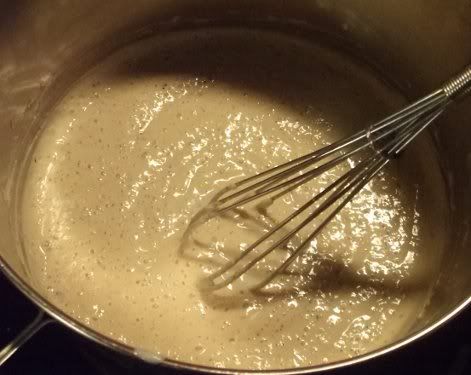 Enter Happy Herbivore's fettuchini alfredo recipe!  Talk about super-simple and delicious.  The base is Mori-Nu silken tofu and nondairy milk, made to taste like classic alfredo sauce with a bit of galic, onion, salt, and pepper; plus a pinch of nutmeg and cayenne.  Nutritional yeast makes an appearance, too.  The only thing I changed about the recipe was to use fresh garlic instead of garlic powder and whole wheat linguine for the noodles.  It's a decidedly easy sauce and not in the least bit scary as far as fat content is concerned.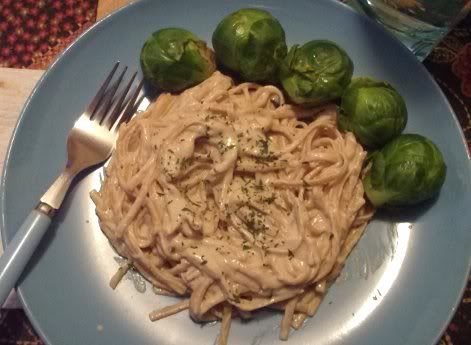 Do you even need to ask if it was good?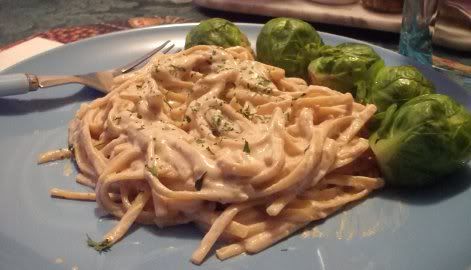 Because yeah, it was really, really good.  I have distinct memories of "real" alfredo, and this was quite close to what I remember.  It had all the creaminess and flavor without any of the gross heaviness I used to associate with everything dairy-based.  This is definitely joining my list of go-to recipes for quick, tasty, awesome dinners.
And speaking of awesome, raise your hand if you like discounts!  Who doesn't, right?  How about cruelty-free fashion?  The lovely Melissa of Ecolissa.com has passed on this awesome coupon code for me to share that will get you just that!  Use the code "eco20" on any of the lovely vegan clothing and accessories at Ecolissa.com and get 20% off your order.  Rock on!