When it comes to breakfast, I'm pretty set in my ways.  I like fruit along with cereal and hemp milk or almond milk, and bagels with hummus or homemade tofu cream cheese.  What I eat alternates depending on the day of the week, but in general I don't deviate from those two choices.
I do, however, love breakfast burritos.  Whenever the local co-op has a sale on the Amy's Kitchen kind, I stock up and find myself eating them for lunch with a salad or sending one with my mom as a quick meal.  But until I had a massive craving for wraps the other day, I'd never made my own.  Silly, right?  I adore tofu scramble, so breakfast burritos should have been a pretty logical conclusion a long time ago.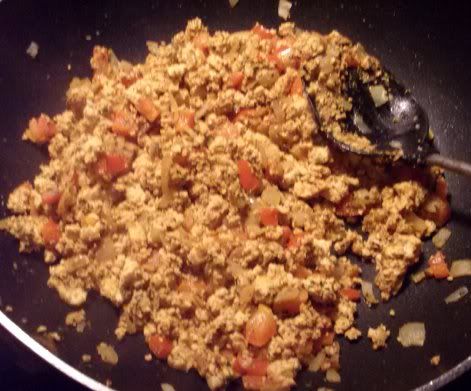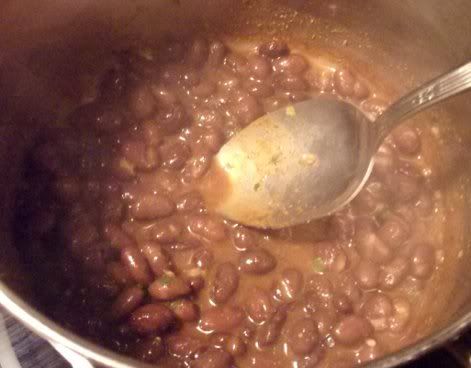 I went the "breakfast for dinner" route using the recipe from The 30-Minute Vegan, which includes both tofu scramble and seasoned black beans.  The tofu scramble recipe is pretty basic compared to the one I usually make, but there are a couple of tasty variations on the facing page, including a "southwest" variety with added peppers, chili powder, and cumin.  I went with that and also added some dried cilantro to the beans.  (The recipe called for rolling fresh cilantro into the burrito itself and I didn't have any.)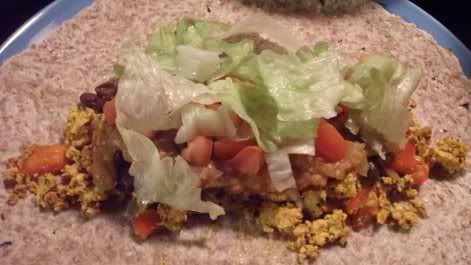 With the exception of potatoes, these burritos have everything that are in the Amy's variety I like so much.  I added a little salsa, some chopped tomatoes, and shredded lettuce (again offsetting the lack of cilantro) to make it more dinner-like.

The result was a bit messy but very good!  My mom brought home an order of sweet potato fries from the Towne Tavern to have as a side, and it was a great compliment, sort of like having a sweeter version of home fries or hash browns.
I can't think why I never made these before, and I'll definitely be making them again.  The tofu scramble is fantastic left over, too.  I had some the next day mixed with a few of the black beans I didn't use in the recipe and a little salsa, and it was good even cold!