One thing I have a hard time finding around here are vegan sandwich rolls that don't cost an arm and a leg.  A lot of the cheaper rolls either aren't vegan or have high fructose corn syrup, something I'd rather avoid.  So the other week when I was craving a sandwich that required a good, solid roll, I set out to find a recipe to make my own.  A search of both cookbooks and Google eventually turned up this, which sounded awesome and only needed a couple of tweaks to make vegan.
Whole Wheat Rolls
makes 8 rolls
Ingredients
3/4 cup warm water
1/2 tbsp. + 3/4 tsp. active dry yeast
1 tbsp. brown sugar
1/4 cup + 2 tbsp. warm non-dairy milk (I used almond milk)
2 tbsp. Earth Balance, melted
pinch salt
3/4 cup whole wheat flour
2 cups unbleached all-purpose flour
Directions
1) Add the yeast and a bit of the brown sugar to the water and stir until the yeast is dissolved.  Let stand for about 10 minutes, until foam starts to form on top of the water.
2) In a large bowl, whisk together the Earth Balance, non-dairy milk, brown sugar, salt, and whole wheat flour.  Beat until smooth.
3) Add the yeast mixture and stir to combine.  Then add the all-purpose flour, 1/2 cup at a time, stirring well after each addition.
4) Knead the dough in the bowl or on a lightly floured surface for 5 minutes or so, adding flour as needed to keep it from sticking to your hands.  The dough should be smooth and slightly sticky to the touch.
5) Grease the bowl, return the dough to it, and cover with plastic wrap or a dish towel.  Let rise in a warm place for about an hour, until doubled in size.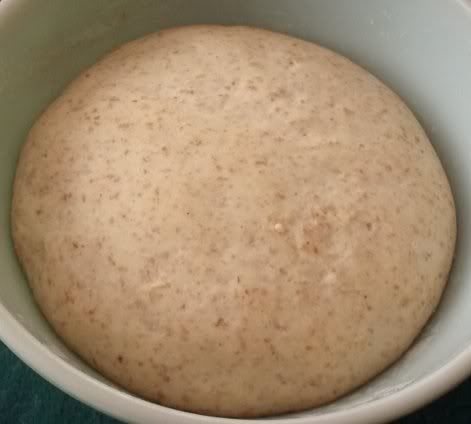 6) Grease a baking sheet or line it with parchment paper.  Deflate the dough and knead it a couple of times.  Separate the dough into 8 equal parts and form into rolls, either round or long.
7) Place the rolls on the baking sheet and let sit for about half an hour, until they look puffy.
8 ) Preheat the oven to 375°F.  Bake the rolls for 20-25 minutes, until the whole kitchen smells like bread and the rolls are lightly browned.  Cool on wire racks.  Store in a recycled bread bag in the refrigerator, or freeze if you're not going to eat them right away.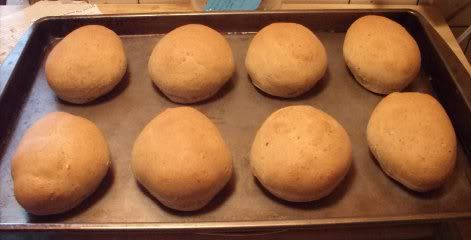 These rolls are light, tasty, and perfect for any time you want a hearty sandwich.  I first tried them out with the seitan cheesesteak recipe from Vegan Bites.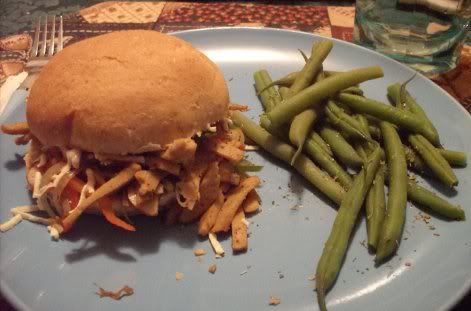 They also made great "tuno melts," which is a particular favorite of my mom and I from Quick & Easy Vegan Comfort Food.  Instead of toasting them in a skillet, I used Daiya for the cheese and stuck them under the broiler to make it melty.  Needless to say, that tasted pretty amazing.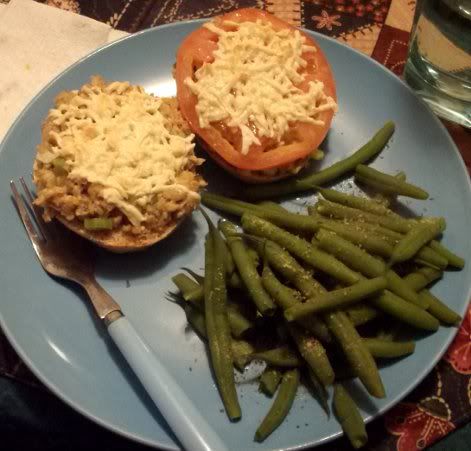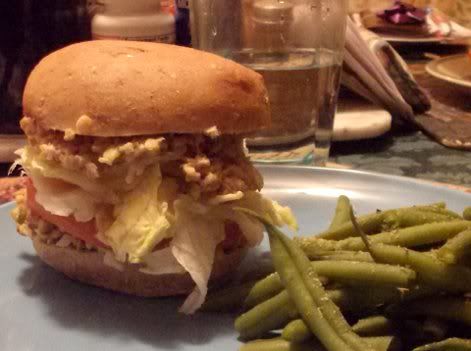 It's such an easy recipe that I don't think I'm going to bother trying to find vegan rolls at the store any more!  I love banking and making these gives the same feeling of accomplishment without all the time it takes to make yeast breads.