For as long as I can remember, my family has eaten fried food on Christmas Eve.  I don't know how the tradition started, but every year it was always mushrooms, shrimp, and fish of some kind, breaded and fried and served with dipping sauce.  Since we didn't eat that much fried food the rest of the year, this was a great treat when I was younger.  Now, though, not only do I not eat fish, but fried food and I have also ceased to get along.
This year, I was in charge of Christmas Eve dinner.  I wanted to do something a little different, so I popped up the VegNews Holiday Cookbook and got together everything I needed to make Seitan Roulade with Oyster Mushroom Stuffing.  It just so happens to be a Robin Robertson recipe, so I was expecting good results.  For sides, I planned rutabaga puree from Veganomicon and plain steamed asparagus.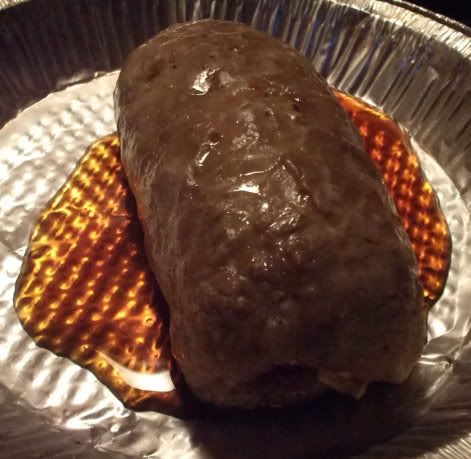 The seitan roll was easy to prepare.  I made it the day before and stored it in the refrigerator.  We spent a good chunk of Christmas Eve at my grandmother's house and I wanted to be sure there'd be enough time to cook it.  This was my first time using oyster mushrooms for anything, and let me tell you, the stuffing smelled amazing.  It also had whole wheat bread, onions, parsley, and thyme.  Talk about yum!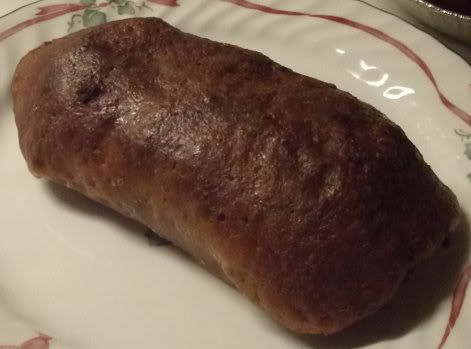 I learned a few things from this meal.  One, seitan is hard to roll out!  Two, when the top of a seitan roast is slightly browned, it's done.  I wound up overcooking the roll slightly which made it a bit chewy, but the flavor was still excellent so I counted it a success.  I made half a recipe since it serves eight and I was only feeding three people.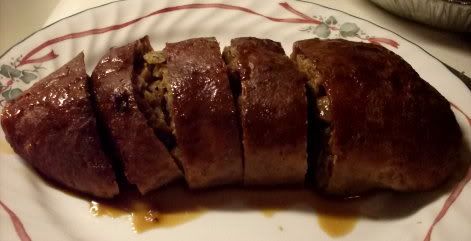 The third thing I learned is…never put lime juice in your rutabaga.  Ever.  The rutabaga puree recipe called for coconut milk, agave nectar, and lime juice, and I'm the kind of person who follows a recipe exactly the first time and makes adjustments in the future.  This time I definitely should have listened to my gut when it said to leave the lime juice out.  The coconut milk was great, as it helped make the whole thing creamy as it pureed, but the lime juice had too much of a zip to be paired with relatively mild rutabaga.  If I puree or mash rutabaga again, I think I would do so with maple syrup and perhaps a little cinnamon.
Overall, though, the meal was a hit.  Between my mom, brother, and I, we ate the entire roast, all of the asparagus, and most of the rutabaga (even despite the lime juice)!  I think the seitan roll may become a new go-to dish for holidays at my house, though given the price of oyster mushrooms I may use regular white ones in the future.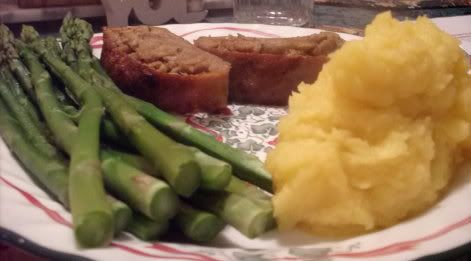 Question for the comments: What, if any, new vegan dishes did you try this holiday season?  What did you and your family think of them?