There comes a time when, no matter how healthy you like your meals, no matter how much you aim towards quality whole foods, you just plain need the veganized version of something that's bad for you.
Or, you know, you have some leftover tempeh and the "We Will Rock You Three-Layered Nachos" from 30-Minute Vegan have been staring at you for months, begging to be made.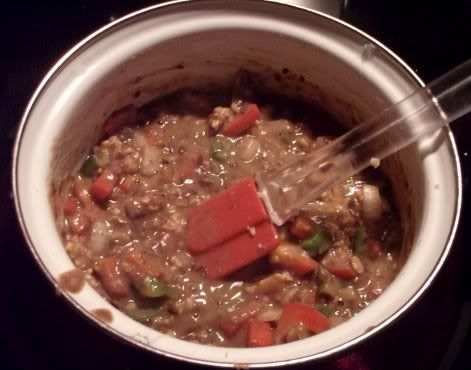 It was a bit of both for me when I whipped these up last week.  I had half a block of tempeh hanging around, which I usually make veggie burgers out of, but this time I wanted something different.  I already knew I liked the nacho cheese sauce, since it's what I've been making to pour on quesadillas, so I pulled out the cookbook and went to it!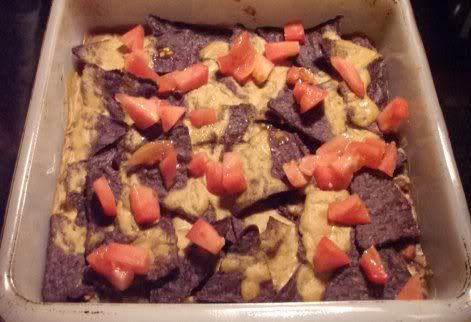 My mom and I love blue tortilla chips, and using them for the recipe made it look kind of pretty.  And it certainly didn't hurt the flavor any!  I didn't have any canned refried beans on hand, so I drained some canned blank beans and threw them in the food processor with a little water and some spices.  I find that works well when I need refried beans in a hurry and don't want to dirty a pan.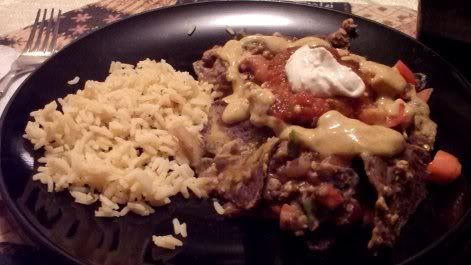 I cooked up a bit of rice to have as a side and seasoned it with chili powder and cumin to keep with the Mexican theme.  The nachos were crunchy, chewy, cheesy, and all-around nacho-y.  Normally I shoot for dinners that have a little more going for them in the vegetable department, but these were a nice treat.  They'd also make a great dish to take to a party or potluck!
As I mentioned, my posts have been a little spotty due to the vast amount of word count I'm trying to crank out for NaNoWriMo.  It's been going pretty well despite a little incident yesterday involving my netbook, an inopportune restart, and 1,300 words that will never be seen again.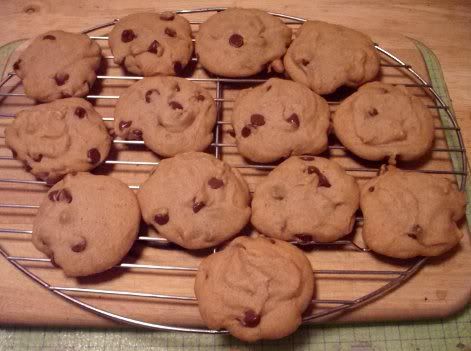 So what does this have to do with cookies?  Well, my local NaNo region has a very sweet municipal liason who's been at the job for four years running.  She's always trying to accomodate everyone even though our region is really too large for one person to handle.  In recent years, my various dietary restrictions have made me the odd man out in the group when it comes to choosing eateries to hold NaNo events at.  Thus, as a lighthearted apology for being a pain in the butt when it comes to food, I've taken to bringing at least one vegan thing to our yearly library-based write-in.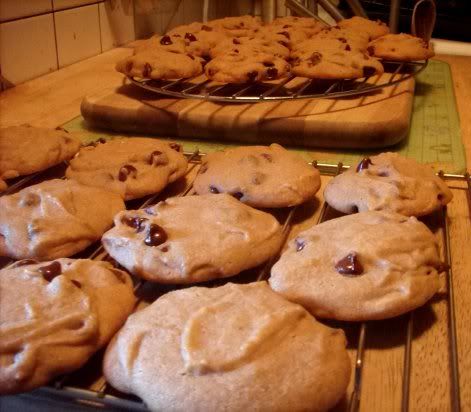 Orange agave chocolate chip cookies from Vegan Cookies Invade Your Cookie Jar.  Oh yeah, they're good.  As if I could wait until the write-in to eat some.