We all have those recipes that we eye but never get around to making.  For me, one of those was the black bean, seitan, and corn burgers from Vegan Yum Yum.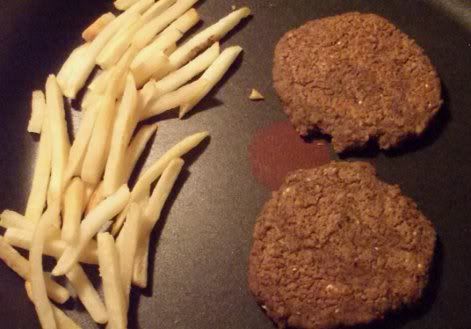 Looking at the recipe the other day, there was nothing about it that struck me as something that would keep me from putting together a batch, except maybe that the recipe makes ten burgers and I wasn't sure I wanted that many.
Fortunately, I had half a can of black beans left over from making some beans and rice; enough for an experimental half batch.  Though they look pretty similar to other veggie burgers I've tried, the taste was appreciably different.  These call for black beans, chopped seitan, corn, bread crumbs, and a few seasonings.  The patties are small but hearty and have a good flavor.
The recipe called for chopping the seitan and beans in the food processor, then moving them to a mixing bowl before adding the rest of the ingredients.  I decided to blend everything in the food processor, which made a nice smooth texture without messing with the way the end result tasted.  I also didn't have any bread crumbs, so I toasted a slice of millet bread, ripped it in pieces, and tossed that in with everything else.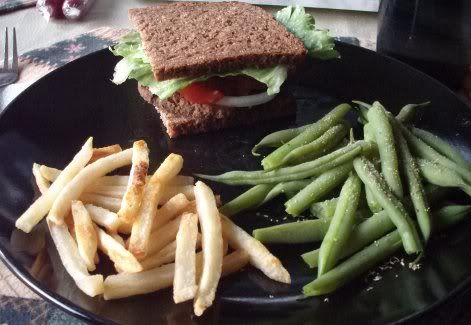 I ate mine on dark rye bread with a little bit of the garlicky roasted red pepper spread that Mom bought at the veg expo.  I still haven't figured out why I never made these before now, but I'm glad there are some left for another night!