You know it's fall in the Northeast when the thermometer reads 68°F and you think, "Wow, it's really warm out here!"  After days and days of pouring rain (which we needed, but which got old after a while), the sun finally broke through on Friday and gave us a bit of Indian summer.  But that didn't stop me from pulling out a cool-weather recipe!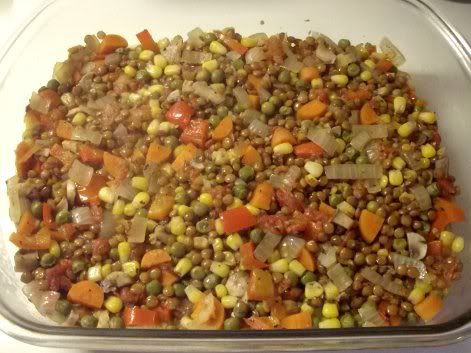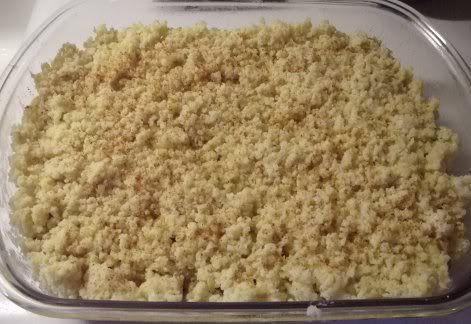 Shepherd's pie is another thing on my list of "foods I didn't eat before becoming vegan."  It was never something my parents made for whatever reason, but since going vegan I've given it a try and have poked around various recipes for it.
This is a bit of a twist on the standard potato-topped pie…Millet-Topped Lentil Shepherd's Pie from 1,000 Vegan Recipes.  I've had bread with millet in it, but never cooked with it myself.  As soon as the smell of it cooking started to fill the kitchen, I really, really wondered why.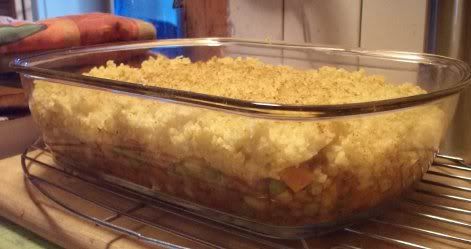 The filling of this pie is quite hearty.  Lentils, tomatoes, onions, mushrooms, corn, peas, carrots…definitely a tasty amalgamation.  It gets cooked separately from the millet, then you dump it all in a casserole dish, stir a little nutritional yeast and non-dairy butter into the millet, spread that on top, and bake it!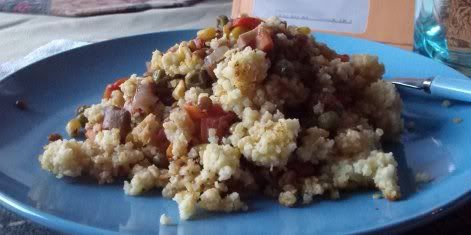 I don't think I have to say how good it was.  The filling had a nice flavor even though there were only a couple of seasonings in it.  And the millet?  Awesome.  I could see myself eating it as a hot breakfast cereal when it's the dead of winter and -20°F.  And I can definitely see myself cooking this again as the weather gets colder.