As you may remember, my vegan package swap partner did her part to enable me in my continuing love affair with soba noodles.  And not just any soba noodles.  This soba has a bit of mugwort in it, which is apparently common in some Japanese dishes and made the noodles a lovely green color.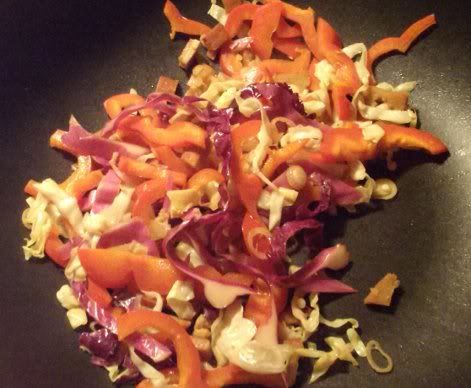 I pulled out Vegan Fire & Spice for a basic Japanese soba noodle stir fry recipe.  I love things like this for several reasons.  One, they're usually very quick to throw together; two, they rarely require a special trip to the store; and three, they look amazing.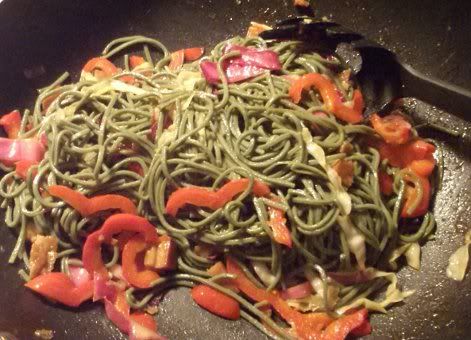 See?  Beautiful veggies and green soba.
Oh yeah, there's a fourth reason.  Stir-fries taste just as great as they look.  The sauce for this one was a pretty basic combination with garlic, ginger, rice vinegar, liquid aminos, cayenne, and cooking sherry, for which I substituted apple cider vinegar with good results.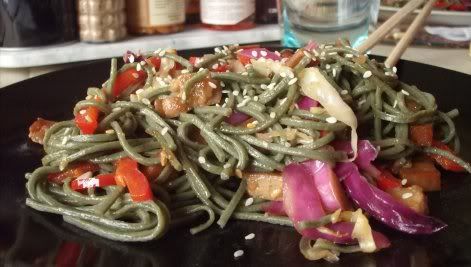 Neither my mom nor I will ever complain about having a good noodle dish for dinner, that's for sure.  There's still a couple more servings of mugwort soba left, and I may very well use it to make this again!