Continuing along the "simple is good" theme of my last post, last night I made this super-easy recipe for roasted Brussels sprouts.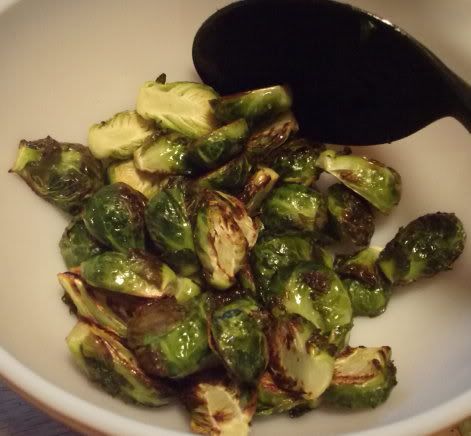 I used half a pound of sprouts, a tablespoon of olive oil, and a sprinkle of sea salt.  All I can say is, WOW!  Super tasty.  My mom reminded me we had some fresh Brussels sprouts from the local co-op, which I've been eating raw on salads, but this was something else.  It's one of those recipes that, once you make it, you wonder why you haven't been eating it all the time for years and years.  I think even Brussels sprout haters could be converted by this one.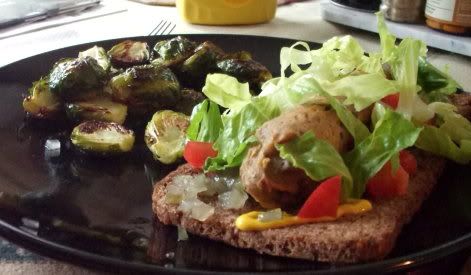 We had them as a side to homemade faux sausage, and it was a great combination.  I'd love to try doing this whole deal on the grill at some point.
Question for the comments: If you like Brussels sprouts, what's your favorite way to eat them?