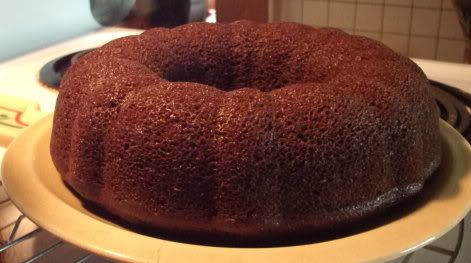 During the summer, my church has a picnic after services every first Sunday of the month.  This year, I've been trying to contribute a tasty vegan item.  Fortunately, everyone is pretty open to trying new things, so I've had a chance to share baked mac & "cheese", chickpea "tuna salad" and, this month, chocolate bundt cake!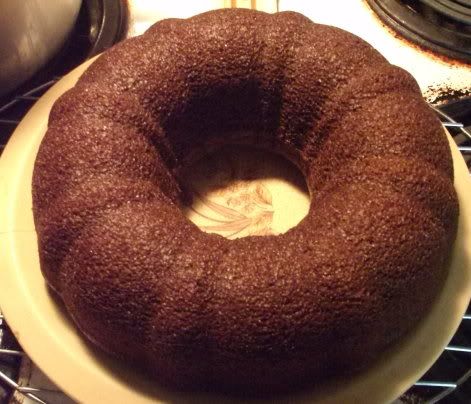 I've been eyeing the "Lower-Fat" Chocolate Bundt Cake recipe in Veganomicon for a while and decided to try it out.  Any recipe that starts with "1 3/4 cup freshly brewed coffee" is enough to catch my attention!  I also like that it substitutes applesauce for a portion of the oil–making it moist instead of greasy, and lower in fat if you're concerned about that sort of thing.
Before heading off to the picnic, it will get a dusting of powdered sugar, but I think it would also be pretty awesome with a light chocolate drizzle.
Question for the comments: What's your favorite vegan picnic food to share?