Summer is winding down here in upstate NY, which means the heat and humidity are giving way to cooler weather and dreary days.  We had a few of these in a row recently, which put me in the mood for stew.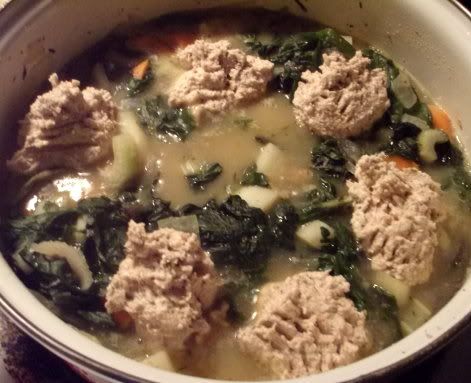 Stew was another one of those things I didn't eat much before going vegan, mainly because stew meat and I didn't get along.  But I've developed a taste for warming vegan "comfort food", especially on rainy days.  This particular stew is my favorite: Homey Vegetable Stew with Dumplings from The 30-Minute Vegan.
The only thing I tend to change about the recipe is omitting the bay leaf (to which I'm allergic) and dumping in whatever leafy greens we have on hand.  In this case, it was Swiss chard, which my grandmother's garden has been producing in crazy amounts.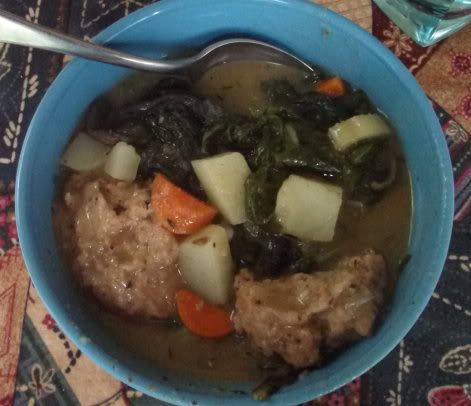 The dumplings are made with spelt flour, which rounds out the stew nicely.  Full of chunky potatoes, carrots, and celery in a seasoned broth, this stuff is the ultimate vegan one-pot meal for a chilly evening.
Did I mention I also never made dumplings before going vegan?