Ever since I heard that the same amazing people who wrote The 30-Minute Vegan were putting together a book of Eastern recipes, I've been stupidly excited.  Stupidly.  I've grown to love Eastern food–Chinese, Thai, Japanese, Indian, all of it!  So imagine just how much more excited I was when a copy of The 30-Minute Vegan: Taste of the East landed on my doorstep last week.
Of course, I had to try a recipe as soon as possible.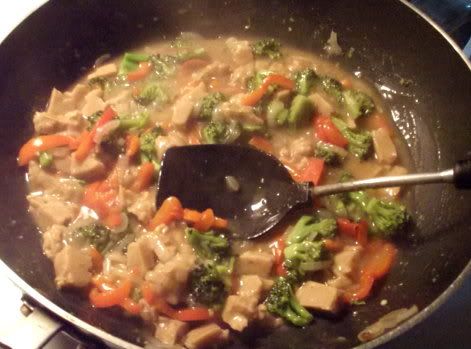 Seitan and broccoli–what could be simpler?  It's a very easy recipe that includes seitan and broccoli (of course), along with onions, garlic, red pepper, and a simple five-spice sauce thickened with arrowroot powder.  We are talking the epitome of easy, tasty homemade Chinese food.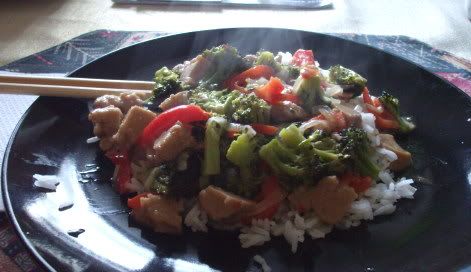 This was yet another dish my family sucked down.  My mom and I had it over Jasmine rice, and my brother had brown rice since he's not a big fan of the white types.  Yum all around!  It helps that the seitan was pretty fresh; I just made a batch of the Veganomicon recipe the other day.
Today, more faux sausages so I can have some for 4th of July.  My mom and I already stocked up on corn on the cob this week.  I smell a veganized "All-American" dinner on Sunday!

Question for the comments: What are you doing for your vegan July 4th celebration?