I was out of town over the weekend and forgot my camera at home, which kind of bummed me out because I really wanted to blog about this recipe!
Meet Moroccan Couscous from The 30-Minute Vegan: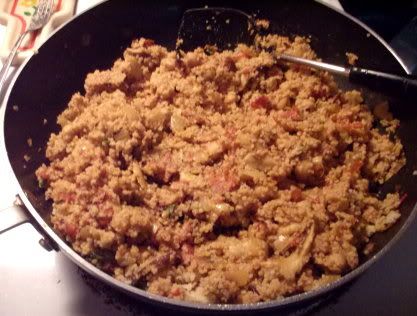 I'm making it my mission this summer to try new and unusual recipes and, compared to what I usually make, this one definitely qualifies!  Chickpeas, fire-roasted tomatoes, raisins, shiitake mushrooms, orange juice, and more, all in the same recipe?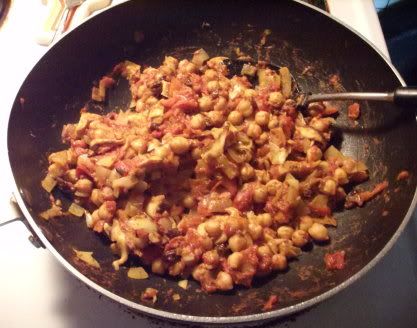 Had somebody pitched the idea to me a year ago, I doubt I would have tried it.  But now I'm up for a little cooking adventure now and then, and I can tell you without a doubt that this is a new favorite of mine.
One major thing I had to change was the seasoning.  The recipe calls for saffron and I had no way of getting any before making it, so I looked up a few other Moroccan-spiced recipes and worked from there.  I'm sure the flavor will be different if I can get my hands on some saffron, but it worked out just fine with the substitutions.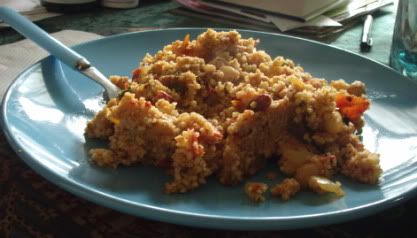 And since blueberries seem to have come into season somewhere in the US, today was muffin day!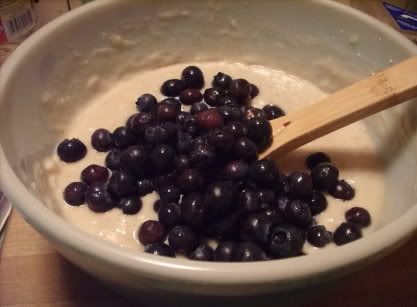 At my mom's request, I put together a batch of blueberry muffins this morning.  I made big ones to have for breakfast, or to cut in half for dessert.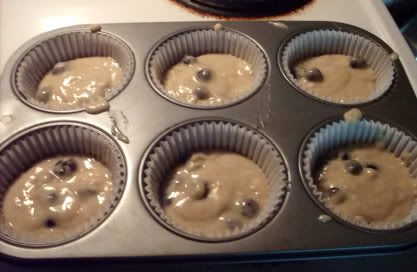 If I do say so myself, they came out pretty darn amazing!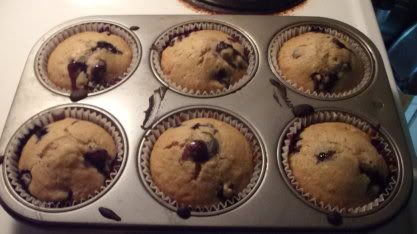 I used the Blueberry Lemon Muffin recipe from The Joy of Vegan Baking, and substituted cinnamon, nutmeg, and vanilla extract for the lemon.  The combination has just a hint of warmth, which is good as mornings around here are still on the chilly side!
Tonight, there will be pilaf.  Because rice is awesome.